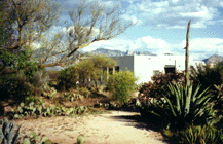 HERE IS A BIT OF THE ARTIST'S PERSONAL HISTORY:

Born in Graz, Austria, in 1949,
Krajnc began to study art at the Viennese ACADEMY OF FINE ARTS, in 1968,
continued his studies at ACCADEMIA RAFFAELLO in Urbino, Italy
and was awarded his M.A. diploma by Prof. Melcher in Vienna, in 1972.

A year later, he established a home in New York,
after his first successful One Man Show there.

Work-intensive years followed. KRAJNC created fascinating
ORIGINAL COLOR LITHOGRAPHS
in strictly limited editions, in his signature translucent colors.
He drew these separately on up to fourteen different plates,
printed them in his own studio - sometimes on his own handmade paper -
to assure the fine nuances and technical perfection,
for which he would become famous.

In the Eighties, KRAJNC turned towards
OILS ON CANVAS.
He painted everywhere: in his studio on Long Island, N.Y.,
in Europe, where he spent his summers - finding visual inspiration
in Italy, Austria, France, Germany, England and Scotland -
and around the globe, travelling from Egypt all the way to China.
He carried rolls of canvas with him - stretched it where and when
he needed it - and lots of small sheets of his own handmade paper for
DRAWINGS and WATERCOLORS.

In 1990, KRAJNC moved his workbase to Arizona, where he designed
and built a new studio cum hangar in an Airpark with private
landing-strip, in the wide open cactus desert on the outskirts of Tucson.

His palette has changed under the influence of the strong light,
his colors reflect it, too. His works increased in size.
One thing remains unchanged, however: KRAJNC continues to
disregard trends and shortlived fashions in the art world.
He remains true to his personal vision. Success proves him right.

MEZZOTINTS, the ultimate form of printmaking, have become
his new means of graphic expression.
The editions are ultra small: 4-12 impressions only.



Starting in the summer of 1993, and working for four consecutive summers,
KRAJNC revitalised the CHAPEL in a XII-XVIth century castle in Upper Austria.
The artist's total concept, its design and execution - completed in August of 1997 -
includes RESCOES on ceiling and walls,
an ALTARSTONE made of carved Admont marble,
sculpted and fired LIGHT FIXTURES,
a STONE FLOOR (showing a subtle labyrinth, visible from above)
and a WROUGHT IRON DOOR ,
created in cooperation with Kunstschmied Wolfgang Auer of Upper Austria;
Krajnc taking credit for the special lock and key, and the delicately forged
leaves, birds and hearts around a stylized tree of life -
echoing the images on the frescoed altar wall - to which it visually leads.
KRAJNC also designed the ORGAN, built by Hubertus Graf Kerssenbrock in Grünwald, Germany,
and carved the organ's decorative housing out of lime wood, bought in Phoenix, Arizona.


This ECUMENICAL BAPTISM CHAPEL, the only one of its kind in the world,
has been hailed by Austrian TV and newspapers as a rare masterpiece,
noting the artist's uncommon ability to execute almost every detail himself.


The artist's 50th birthday (on Jan. 12, 1999) proved a turning point:
He decided to seriously venture into three-dimensional art.
To see how far he's come since then, have a look at his
SCULPTURAL CREATIONS IN BRONZE.

Works in clay and porcelain are appearing throughout Krajnc' career,
but never before had he endeavoured to create large CERAMIC PANELS
like the ones now installed as front-door to his house in Arizona,
or the intricately detailed bronzes, requiring multiple castings.


Whatever the medium, KRAJNC' style, his handwriting, remains unique:
he blends illusion and reality, architecture and nature, often depicting himself
as the symbolical link between what is and what seems.
Critics have praised his work as "exquisite, subtle and brilliant".
It has brought him admirers throughout the world
and many international awards and prizes.

(Some museums that have a KRAJNC in their collections:
Albertina, Vienna; Brooklyn Museum, New York; Chicago Art Institute; Tucson Museum of Art).









BACK TO THE WELCOME MAT






---
---

last modified: April 15, 2012
page prepared by: DAGMAR
akstudio@flash.net