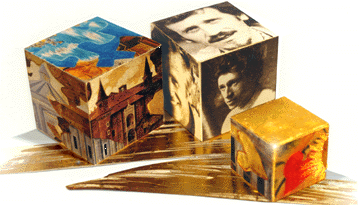 DAL CUORE DELL'ARTISTA
ANTON KRAJNC' EXHIBITION IN URBINO, ITALY
AUGUST 15TH - SEPTEMBER 6TH, 1998


Anton Krajnc spent a very formative time in this beautiful walled town. On leave from the Academy of Fine Arts in Vienna, he came to continue his studies at Istituto Statale d'Arte in the Palazzo Ducale, and to learn a new language... but Urbino taught him much more. Krajnc made his first original lithographs and gained hands-on experience helping with buon fresco restaurations in the Marche region of Italy. Along the way, lasting friendships began. The first venture away from Austria was a significant step towards his development as a free and independent artist. Raffaello, Piero della Francesca, Barocci and other masters were felt as real presences in Urbino, and they enriched and influenced the young artist's creative life.

Krajnc was given his first One Man Show at Casa natale di Raffaello in 1970... the very same gallery to which he returned, in the summer of 1998 - the only artist ever to be allowed to exhibit there twice in his lifetime - to present a selection of works spanning these past 28 years, and new ones, like the three dimensional work below, titled "URBINO, CITTÀ IDEALE": a two-sided woodcarving with pure goldleaf appliqué, painted in oils and egg tempera. Several painted cubes in varying sizes fit into cut-out "windows" in the painting. They can be rotated and establish a connection between both sides.
The carved/sculpted painting was created especially for this exhibition.
More than 6000 visitors came, some to discover Krajnc, some to greet an old friend, and some to finally meet the artist whose work had been hanging in their living rooms for quite some time, purchased in galleries around the globe...



ANTON KRAJNC PRESENTS A NEW MEDIUM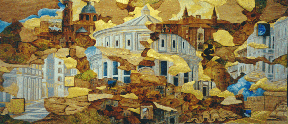 URBINO - CITTÀ IDEALE
the "intellectual" side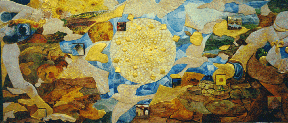 URBINO - CITTÀ IDEALE
the "emotional" side.


Q: IS IT A PAINTING OR A SCULPTURE?
A: BOTH!
Would you like to take a closer look?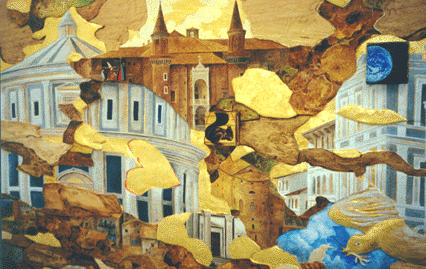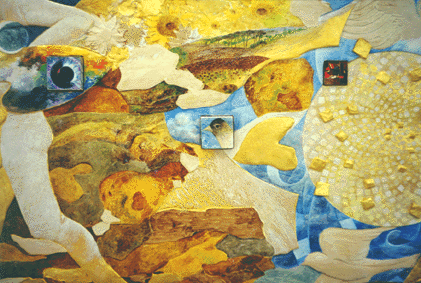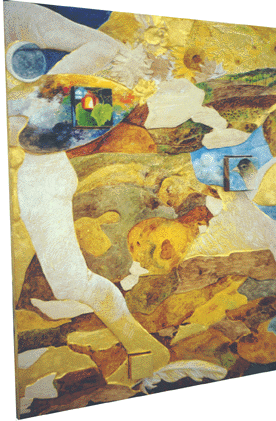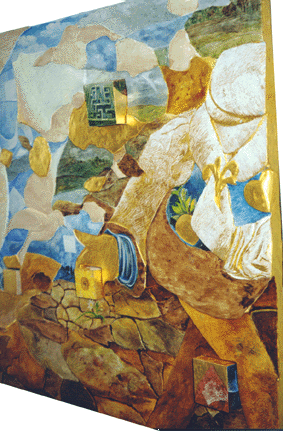 MORE ABOUT INTERNATIONAL EXHIBITIONS
SEE THE LATEST BRONZE SCULPTURES
TO THE STUDIO ENTRANCE

HOME

last modified: April 20, 2006
page prepared by DAGMAR

Copyright© 1997-2006 by Anton Krajnc. In keeping with the spirit of the Internet, all images are for personal, non-commercial use only. Photography by Anton Krajnc and Dagmar.
All artwork and text information contained on these pages is original, and is protected by copyright and trademark laws. For questions or information regarding the use or licensing of text, artwork or other contents, please contact the artist Anton Krajnc directly: akstudio@flash.net
(because of excessive spam, the email-link is no longer active, but do keep writing us!)