ANTON KRAJNC' LATEST ART ADVENTURE:
BRONZE SPHERES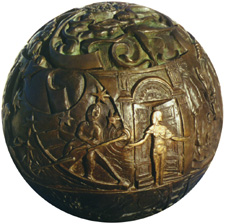 (click for larger image)


THE DANCE AROUND THE TREE OF LIFE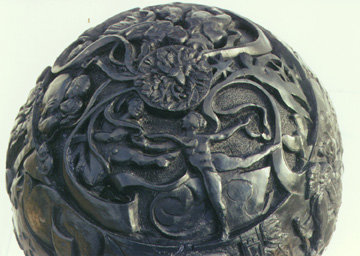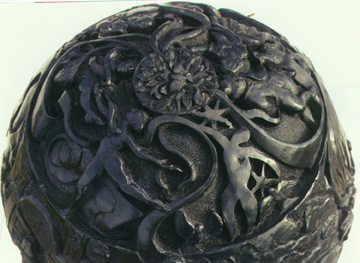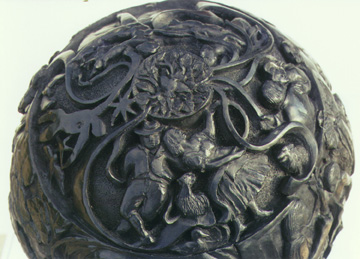 Three details seen from above.
(To see larger versions, click on the images.)


---
---

Currently in various stages of completion,
a series of four spheres with an evolving theme:


THE GOLDEN SEED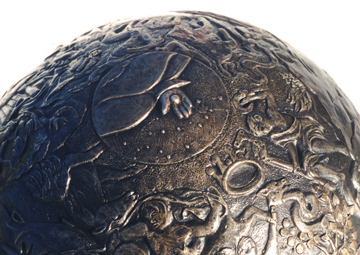 These spheres are being created with much larger versions envisioned.
They are meant to enhance important buidlings, resort lobbies, outdoor gardens, etc.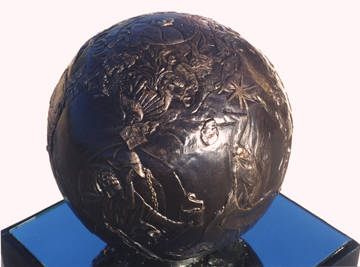 They can be set into reflecting pools of water.
Images have been carved into them that will reveal other images
when viewed in reflection, be it a mirror or the surface of water.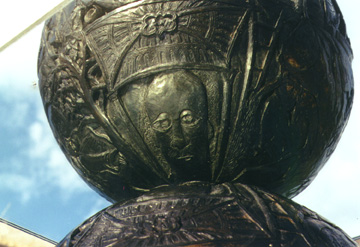 They can slowly revolve or be stationary and invite guests to walk around them at their own speed.

Priced according to dimensions.

Contact the artist directly (akstudio@flash.net), if you have any questions.



MORE TO COME!




The original CERAMIC VERSION of the DANCE SPHERE

The other SCULPTURE page



HOME

BACK TO THE PORTFOLIO



last modified: MAY 18, 2004
Page prepared by: DAGMAR
akstudio@flash.net



Copyright© 2000-2004 by Anton Krajnc.
In keeping with the spirit of the Internet,
all images are for personal, non-commercial use only.
But if you are interested in a specific work of art
shown in these pages, or want information on others, write to us: akstudio@flash.net!
Photography by Anton Krajnc and Dagmar.
---